All or nearly all companies have to deal with expense report management as part of their everyday work. Although it may seem devoid of any value, in reality, this process conceals a wealth of opportunities.
In this eBook, we aim to gain a more in-depth insight into expense reports, its parts and phases, as well as recommending a series of practical improvements that can be applied to take full advantage of this process.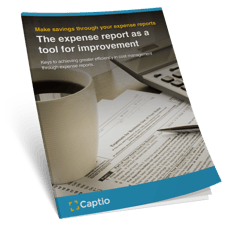 Management phases
Expense report analysis
Good practices for greater efficiency
The expense report 3.0
We will send it to you by e-mail so that you can read it now or whenever you like.
We hope you that you find it interesting!